Welcome to the world of Miras and Eastern Mediterranean cuisine
Take a seat at an inviting long table brimming with colourful bowls filled with delicious dishes straight from nature.
Serve a healthy, tasty and surprising oriental-style feast
Bowls filled to the brim, colourful dishes and tasty foods. Versatile yet easy to prepare with sun-ripened fruit and plenty of vegetables.
Recipe of the month
10 min.
6 p.
Chicken skewers and Veal skewers on the BBQ
Tavuk Siş ve Dana Siş
Get cooking with Miras!
With the right basic ingredients you can make the most surprising dishes. Mix to taste, make oriental versions of your classics and try out new flavours – vary and add a personal twist.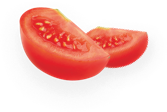 new

These Miras lightly roasted and unsalted sunflower seeds are grown in an optimal climate with plenty of sunshine. They have a delicious aroma and are full of flavour. This is an ideal snack packed with vitamins and minerals for people who do not like salty sunflower seeds.

Miras Olive Oregano dry roasted chickpea snack

The Miras chickpea snack with olive & oregano is seasoned with - how could it be otherwise - olive and oregano and salted with real sea salt. They are then roasted dry in the oven, which makes them wonderfully crispy and all vitamins are retained.

Miras Coconot dry roasted chickpea snack

The coconut chickpea snack from Miras is moistened with a little water and then roasted in an oven with coconut and cane sugar. This makes them deliciously crunchy. Delicious and healthy as a snack or in the lunch box of yourself or your children!

Miras Sesame & Honey dry roasted chickpea snack

The Miras chickpea snack with sesame & honey is a chickpea lightly drenched in honey, so that the sesame and cane sugar stick to it. This gives chickpea a crispy and sweet taste during dry roasting. Children also love this snack!

Miras Hot Spicy Chilli dry roasted chickpea snack

The spicy hot chili chickpea snack from Miras is seasoned with natural hot chili aroma and lightly salted with sea salt. In the oven they are roasted dry, which gives them a delicious crunch. For those who like spicy food, this is a delicious snack with drinks!
1920-2019 Miras, a tasty legacy
In a small Eastern Mediterranean town, the Aslan brothers were known for their delicious sweet sesame nougat. Their childhood dream of opening their own shop came true. They started selling local olives, grains, fruits and vegetables. Neighbours and friends enjoyed their cooking. Their long table was brimming with colourful and delicious dishes, and their shop soon grew into an international business.